Soft Organizer is versatile software just install the software to help uninstall software quickly and safely to release the hard drive or restore when necessary. That side, Soft Organizer also keep track of the changes made to the system during installation of new utilities or help test the new version of the software on the computer to update timely, classification, and management of programs for users to follow easily.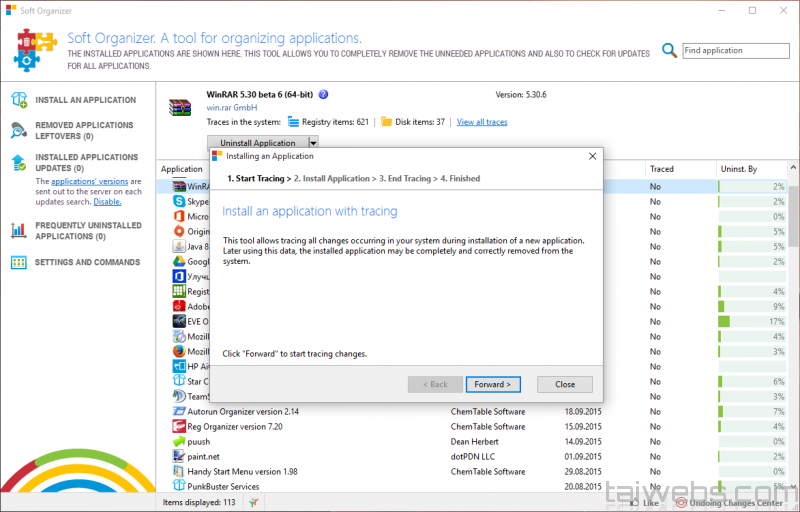 Soft Organizer has a modern interface with simple manipulation to perform the work. With Soft Organizer, the user can view a list of all the installed on the system with all the accompanying information such as manufacturer, version, size, date activate.
In addition, Soft Organizer allows the user to view details about the traces left in the Windows Registry and file system. As a drawback, it does not support batch processing that means you can't delete multiple programs at the same time.
The feature on Soft Organizer
Uninstall the unwanted application on the computer
Manage and search the app
Remove fast and safe
Track the change on the drive during the installation process
Eliminate traces on computer memory